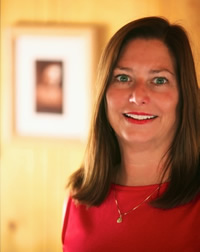 Jane Barry, President
Jane Barry was born and raised in the Sunset District of San Francisco and spent all her summers in Cazadero then moved to the Russian River Area in 1989. Jane's passion for family and local histories led her to join the Monte Rio Area Historical Society, and later, to become President in 2003. She has been actively involved in the community of the lower Russian River for over 20 years collecting and restoring historical photographs.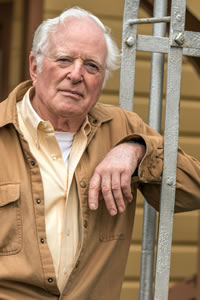 John Schubert, Vice President/Editor
Native San Franciscan
River Community historian since 1960
Has written many short histories for the Sonoma County Historical Society
Had a column in several local papers called "Stumptown Stories"
Author of "Guerneville Early Days"
Charter member of Russian River Historical Society and Sonoma County Historical Society and one of its past presidents
Currently on the board of directors of both societies
Secretary
This position is currently open. If you would like more information, please contact us.
Brendan Coen, Treasurer
Brendan Coen was born in San Francisco in 1976.  He moved to Guerneville at the age of 5 and attended school at Guerneville Elementary School and graduated from El Molino High School in 1994.  He went on to SRJC and Sonoma State earning a BS in Computer Science.  Since 2004 he has been working at Zephyr Real Estate in Guerneville as a Realtor.  He enjoys volunteering for local non-profits including Russian River Rotary, River to Coast Children's Services and now the Russian River Historical Society.
Sarah Brooks, Membership
Born and reared in San Francisco
Moved to Sonoma County in the late 1950's
Worked for 32 years as a Judicial Assistant to Judges of the Superior Court
Enjoys history, railroading and all types of needle work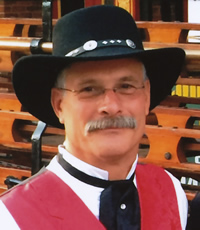 Paul Barry, Cemetery Clean-up Chair
Paul Barry has been a member of the Monte Rio Area Historical Society since 1985, member of the Russian River Historical Society since 2002, Past President of the San Francisco Fire Department Historical Society, founding member and director of Guardians of the City Historical Society. Member of the Society of Automotive Historians, North Western Pacific Railroad Historical Society, Chairman of the Guerneville Pioneer Cemetery clean-up and published author of multiple car historical publications.