About The Artist:
Warren Percell, the artist of our featured posters has dreamed up a whole line of wine country posters showcasing the beauty of local spots like: Bodega Bay, Guerneville, Monte Rio, Cazadero, Petaluma, Santa Rosa, Sonoma and Sebastopol. Warren is one the of the first children to win the "National Drawing Contests" presented by Normal Rockwell. By age 14 he was exhibiting his artwork in Maxwell's Art Galleries alongside Picaso's work. Working in Petaluma California since 1982, he spends as much time as possible painting fine art and making signs.
Posters measure 18″ X 24″.
We thank Warren for allowing RRHS to sell his posters for which we receive a portion of the sales.
Note: A shipping charge of $6.50 will be added to your cart for each poster ordered.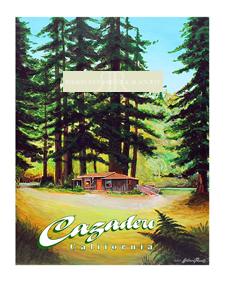 Cazadero Poster
Cazadero Poster by artist Warren Percell
$25.00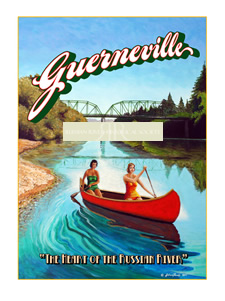 Guerneville Poster
Guerneville Poster by artist Warren Percell
$25.00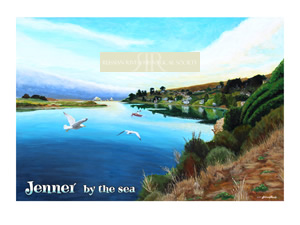 Jenner Poster
Jenner Poster by artist Warren Percell
$25.00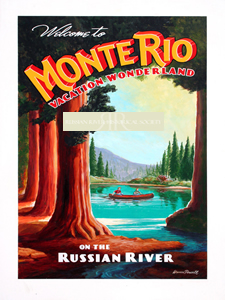 Monte Rio Poster
Monte Rio Poster by artist Warren Percell
$25.00
---
Check out now, or continue shopping
---